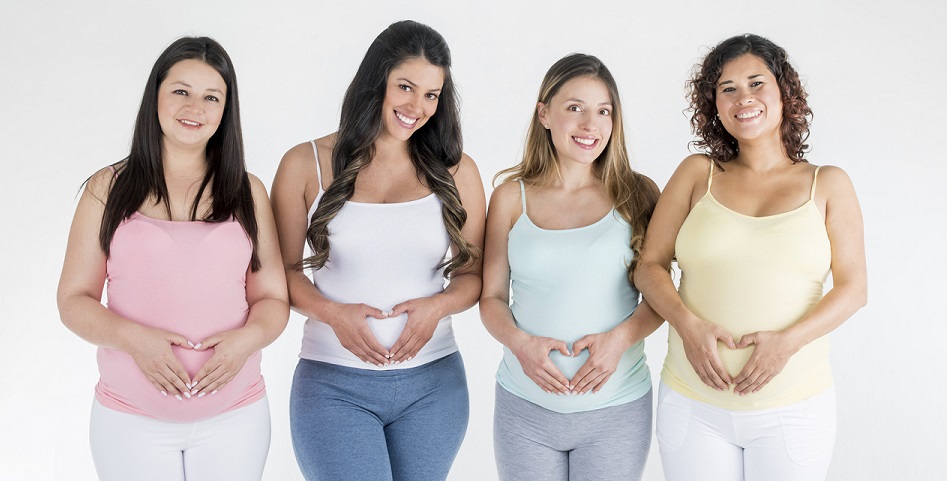 Become a Gestational Carrier
Program Information
Dear Intended Gestational Carrier,
What a truly amazing woman you must be to offer such a gift! We thank you and applaud you for opening your heart to such wonderful, deserving couples while you consider being a gestational carrier on their behalf. Although financial incentives are offered, you will be rewarded in so many other unexpected ways.
Becoming a gestational carrier is a very serious decision to be made on your behalf, just as it is for the prospective parents. It is a very emotionally and financially depleting experience for the prospective parent(s) and we carefully screen our candidates to ensure that they understand the commitment involved in becoming a gestational carrier and the effect it will have on all parties involved with the process.
We aim to treat your journey with tender loving care and hope that you will do the same for the family that you are helping.
Very Warm Regards,
Angela Bevill, RN, BSN
Program Director
Qualifications of a Gestational Carrier:
Must be between the ages of 21 and 44
U.S. citizen residing in the U.S. with surro-friendly laws
Healthy lifestyle & excellent health history (Non-smoking, no history of alcoholism, drug abuse, or clinical mental illness)
Ideal BMI of 19-32 (check with this BMI Calculator)
No use of medications that would be harmful to pregnancy (including psychotropics)
Must pass a physical and psychological evaluation
Partner (if applicable) must be available for evaluation
Must have given birth to and parented at least one child
No history of extreme post-partum depression
No more than 5 deliveries including no more than 3 C-sections (Surro-cycle can be the 6th)
Currently not breastfeeding (Although you may start the application process during weaning)
Supportive and stable living environment
The average recommended compensation for first time gestational carriers is between $50,000 and $60,000 for a single birth (of course this will vary from case to case, experienced carriers or carriers with surrogate friendly insurance may request a higher compensation). Consideration for carrying multiples will increase your compensation per fetus. While An Eggceptional Match will guide you on industry standards, the requested compensation is dictated solely by you, the gestational carrier.
Other expenses such as lost wages, local travel, maternity clothing, vitamins, childcare, etc. are also covered by the prospective parents. These are non-accountable expenses with previously agreed upon allowances and you will not need to submit a receipt for these items. Your expenses will be covered from the escrow account previously established by AEM and the prospective parents, which AEM will manage. In addition, certain medical expenses such as co-payments or prescriptions will be handled by the Intended Parents.
Do's and Don'ts During Your Cycle
Diet
Eat a healthy, well-balanced diet
You may need to increase fiber intake (Metamucil, psyllium, Citrucel)
Exercise
Before transfer, exercise is unrestricted
After transfer, only low-impact exercise (i.e., walking, stationary biking, light elliptical)
Medications
Tylenol (regular or extra strength)
Colace (stool softener)
Prenatal vitamins
Any additional medications prescribed or approved by the fertility clinic
Diet
Any weight loss programs
Alcohol
Caffeine
Any tobacco products (vapes included)
Exercise
Weightlifting, high-impact aerobics, or abdominal exercises
Pulse rate greater than 140
Too much sun
Hot tubs/saunas
Medications
Aspirin
Ibuprofen (Advil, Nuprin, Motrin)
Anaprox (Aleve)
Antihistamines
Social drugs (tobacco, marijuana-Any form of CBD/THC etc.)
All herbal supplements and vitamin cocktails (other than prenatal vitamins) with start of stimulation unless recommended by your physician
Sleep is essential for your health. You need 7-8 hours of sleep per night! Do not forget to care for your general health and well-being!
Step 1 - First steps
Your journey begins here by carefully reading the details provided, completing your online application, and uploading 3-5 recent images of yourself and your family, as well as all previous pregnancies, OB and delivery records. You must fill out every field completely to prevent any delays in the process. We will set up an interview with you in person, via video call, or over the phone once we receive your application.
Step 2 - Selection process
AEM will attempt to match you with a couple or single intended parent currently in our database. Please be patient, we may or may not have someone right away, but we do receive multiple inquiries on a weekly basis. We will show your profile and photos to individuals and couples who contact An Eggceptional Match. Once the prospective parent(s) express an interest in you, we move on to the next step!
This is a highly personal process. Please understand that the prospective parents have given considerable thought to the personality, lifestyle, religious, ethical, and moral values of their gestational carrier, and that compatibility is essential. If you are not the right match for one couple that leaves you open to be perfect for another! We cannot guarantee when or if you will be chosen. Sometimes a match happens right away but may take weeks, months or even a year from the time you apply. Once a match is confirmed, you will undergo a thorough background check completed by an independent agency. For the prospective parents you will be assisting, we're just as diligent and selective. They must also pass a thorough background check and psychological evaluation.

Step 3 - THE INITIAL MEETINGS
Once you are chosen, we will schedule a phone conference between you and your prospective parent(s). This call will allow you and the Intended Parents to find common ground to build on. If everyone agrees to proceed after this call, we will move to a face-to-face meeting called our "Match Meeting". Depending on where both parties are located, this can be done in person or by video conference. Here we will discuss the journey in depth to ensure all parties are compatible.
STEP 4 – THE WORKUP
If all parties agree to move forward, you will be asked to complete your mental health screening (if not already completed) as well as medical screenings. A licensed professional skilled in Assisted Reproductive Medicine and Gestational Carrier screening will perform your mental health evaluation. (home visits may be requested). In addition, your medical testing will include routine screening for sexually transmitted diseases, a physical, uterine evaluation and gynecological examination. These tests will be carried out at the prospective parents' fertility clinic or a qualified clinic in your area, as agreed upon by all parties. If you are married or in a committed relationship, your partner will also be required to undergo a mental health evaluation. Your evaluations will be paid for by your prospective parents.
STEP 5 – THE LEGAL PROCEEDINGS
An Eggceptional Match will refer legal counsel to you, during your cycle, who are well versed in our industry and familiar with the laws and statues in the state of your planned delivery. This attorney will assist in reviewing your Gestational Carrier Agreement with you to ensure you are well educated on the information pertaining to finances, the birth plan, and all expectations of both parties. In Colorado, a PBO (pre-birth order) will also take place to determine the legal parent(s) of the offspring prior to delivery.

STEP 6 – THE PREGNANCY
A cycle calendar will be provided by the clinical staff, which will detail the medication protocol, appointments, and embryo transfer. You will then adhere to the calendar and attends various lab work and ultrasound appointments. Following the embryo transfer, you will have two HCG appointments with the fertility clinic, as well as two heartbeat confirmation appointments. Your life insurance policy will be placed in effect at this stage, and you will be released to your regular OB around week 10 of your pregnancy if you are carrying a singleton, or closer to week 12 if you are carrying multiples.
Between week 16-20 of the pregnancy, the Intended Parents and their attorney begin the process of obtaining a pre-birth order to ensure timely filing with the court. We will also have all parties complete a birth plan. The social worker at your preferred delivering hospital receives the completed Pre-birth order and birth plan prior to your admission.
Most hospitals will offer a separate room for the Intended Parents and their new bundle of joy post birth. This will allow you to begin to heal from your journey while still keeping them close by for visits. Your job now is to take good care of YOU! You must give your body and mind time to recover.