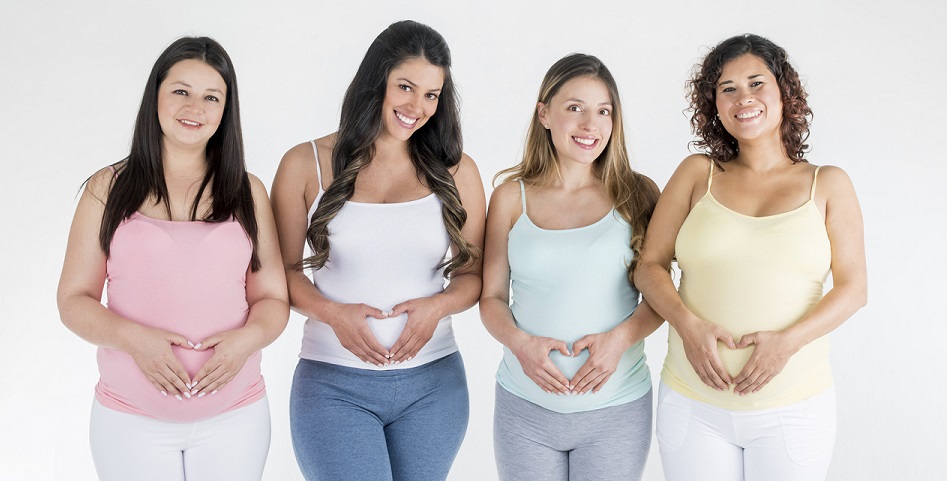 Become a Surrogate
Program Information
Dear Intended Gestational Carrier,
What a truly amazing woman you must be to offer such a gift! We thank you and applaud you for opening your heart to such wonderful, deserving couples while you consider being a gestational carrier on their behalf. Although financial incentives are offered, you will be rewarded in so many other unexpected ways.
Becoming a gestational carrier is a very serious decision to be made on your behalf, just as it is for the prospective parent's. It is a very emotionally and financially depleting experience for the prospective parent(s) and we carefully screen our candidates to ensure that they understand the commitment involved in becoming a gestational carrier and the effect it will have on all parties involved with the process.
We aim to treat your journey with tender loving care and hope that you will do the same for the family that you are helping.
Very Warm Regards,
Angela Bevill, RN, BSN
Program Director
Qualifications of a Gestational Carrier:
Must be between the age of 21 and 40
Ideal BMI of 18.5-30.0 (check with this BMI Calculator)
Healthy lifestyle
Must pass physical and psychological evaluation
Have had at least one successful/uncomplicated pregnancy AND birth to term
Currently NOT breastfeeding (must have 3 normal periods after weaning)
No more than 5 deliveries including no more than 3 C-sections (surrogacy can be the 6th)
No history of extreme post-partum depression
Non-smoking, no history of alcoholism, drug abuse or clinical mental illness
Supportive and stable living environment
Not currently on public assistance
Living in the United States with surrogate friendly laws
After successful completion of all testing, we will then discuss compensation for the service you are providing to your prospective parents. The average recommended compensation for a gestational carriers is between $42,000 and $58,000 for a single birth (of course this will vary from case to case, experienced carriers or carriers with surrogate friendly insurance may request a higher compensation). Consideration for carrying multiples will increase your compensation per fetus. While An Eggceptional Match will guide you on industry standards, the requested compensation is dictated solely by the gestational carrier.
Other expenses such as lost wages, local travel, maternity clothing, vitamins, childcare, etc. are also covered by the prospective parents. These are non-accountable expenses with previously agreed upon allowances and you will not need to submit a receipt for these items. Your expenses will be covered from the escrow account previously established by AEM and the prospective parents, which AEM will manage. In addition, certain medical expenses such as co-payments or prescriptions will be reimbursed to you after you submit receipts for these services.
Legal counsel will draft a comprehensive and lengthy legal agreement for the prospective parents after agreement on your compensation is reached. You will have separate legal counsel provided to you and the prospective parents will be responsible for paying all of your legal fees. Please note that this contract is binding between you and the prospective parents and not the agency. Most of the communications with your attorney will be by telephone, email and fax. One of the primary purposes of this agreement is to confirm your understanding and that of your husband, if applicable, that you do not have any parental rights whatsoever regarding the child(ren) you will be carrying.
Do's and Don'ts During Your Cycle
Diet
Healthy, well-balanced diet
May need to increase fiber intake (Metamucil, psyllium, Citrucel)
Exercise
Before transfer, exercise is unrestricted
After transfer, only low-impact exercise (i.e., walking, stationary biking, light elliptical)
Medications
Tylenol (regular or extra strength)
Colace (stool softener)
Prenatal vitamins
Diet
Try any weight loss programs
Alcohol
Caffeine
Tobacco
Exercise
Weight-lifting, high-impact aerobics, or abdominal exercises
Pulse rate greater than 140
Too much sun
Hot tubs/saunas
Medications
Aspirin
Ibuprofen (Advil, Nuprin, Motrin)
Anaprox (Aleve)
Antihistamines
Avoid Social drugs (tobacco, marijuana, etc.)
Stop all herbal supplements and vitamin cocktails (other than prenatal vitamins) with start of stimulation unless recommended by your physicians
Sleep is essential for your health. You need 7-8 hours of sleep per night! Do not forget to care for your general health and well being!
Step 1 - First steps
Your journey begins here by thoroughly reading through the information given, completing your online application and submitting 2-3 recent photos of yourself and your family as well as your OB & delivery records for ALL previous pregnancies. To avoid any delays in the process, you must fill everything out completely. Once we have received your application, we will arrange an interview with you either in person, Skype or by phone.
AEM will attempt to match you with a couple or single intended parent currently in our database. Please be patient, we may or may not have someone right away, but we do receive multiple inquiries on a weekly basis. We will show your profile and photos to individuals and couples who contact An Eggceptional Match. Once the prospective parent(s) express an interest in you, we move on to the next step!
Step 2 - Selection process
This is an extremely personal process. Please understand that the prospective parents have thought very carefully about the personality, lifestyle, similarities in religious, ethical and moral beliefs of their gestational carrier, and compatibility is essential. If you are not the right match for one couple that leaves you open to be perfect for another. We cannot guarantee when or if you will be chosen. Sometimes a match happens right away but may take weeks, months or even a year from the time you apply. Once a match is confirmed, you will undergo a thorough background check completed by an independent agency. We are just as careful and selective with the prospective parents you will be helping. They are also required to undergo a comprehensive background investigation and psychological screening.
Step 3 - The meeting
Once you are chosen, we will schedule a phone conference between you and your prospective parent(s). A face-to-face meeting will take place next with your prospective parents if living in the Denver metro area. If living outside the Denver Metro area Skype meetings or a video conference may be utilized instead.
If both parties agree to proceed, you will then be required to undergo your psychological screening (if not previously performed) and medical screenings. A licensed professional skilled in the area of Assisted Reproductive Medicine and Gestational Carrier screening will perform your psychological evaluations (home visits are part of your routine psychological evaluations). In addition, your medical testing will include routine screens for sexually transmitted diseases a physical, uterine evaluation and gynecological examination. These tests will be performed at the prospective parent's fertility clinic or a qualified clinic in your area, which all parties agree on. If you are married, your spouse will be required to undergo a psychological evaluation as well. The prospective parents will be financially responsible for your tests