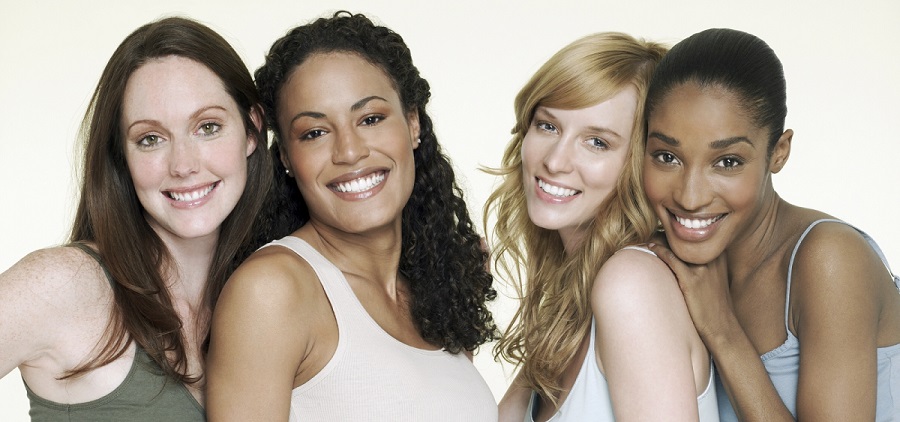 Become an Egg Donor
Program Information
Thank you for your interest in becoming an egg donor with AEM!
An Eggceptional Match facilitates the matching of prospective parents with egg donors. We arrange and manage all the complexities that are associated with the egg donation cycle. With your help we can offer a chance for a family to deserving and loving people. You, of course, are the key to their hopeful family and successful journey. Without your selflessness and open heart, this opportunity would not exist. Please know that we will do our part to guide, educate and protect you throughout the process of egg donation from start to finish. Always know that we keep your health and safety as our primary concern.
We understand what a remarkable woman you must be to be offering so much of yourself to help someone else.
Thank you for offering a gift that lasts a lifetime!
Preliminary Requirements:
Females between the ages 18 and 33
Have knowledge of personal and family health histories
Regular monthly cycles (when not on birth control) and absent of reproductive disorders/abnormalities
No current nicotine products or recreational drug use, including vaping
No personal or family history of clinically diagnosed alcohol abuse
 Avoid new tattoos or piercings (will cause delay to your eligibility for up to 12 months)
BMI between 19-29.9 (check with this BMI Calculator)
Must be willing to undergo medical/mental health screening
Must be willing to self-administer injectable medications
Agrees to prompt, daily communications with AEM staff once matched
MUST have a flexible schedule to accommodate 10 to 15 appointments(This could include an overnight stay for initial medical/psychological screening in addition to a 7-10-day trip for retrieval procedure if donation is out of state.)
As a first-time donor, you will receive compensation in the amount of $8,000-$10,000 for your time and effort – your compensation will reflect the cost-of-living in your region. This donation will be at no cost to you;  per diem for food and travel accommodations will be provided for you and a companion if your donation takes place out of state. Experienced, proven donors with a successful track record may request a higher compensation depending on her qualifications. We ask that you remain conscientious of the financial burden for the intended parents while considering your requested compensation.
Thank you again, and we look forward to getting to know you personally!
* Please note that you are responsible for reporting this income to the IRS and will receive a form 1099-misc. from AEM for tax reporting purposes.
Do's and Don'ts During Your Donor Cycle
Diet
Eat a healthy and well balanced diet
Multivitamins
An increase in fiber intake (Metamucil, psyllium, Citrucel)
Drink at least 64oz to 70oz of water daily
Exercise
Once injections start – no activity other than low-impact walking is permitted.
After the procedure – very low impact walking until follow-up ultrasound -is completed and you are cleared by nurse
Medications
Tylenol
Please converse with the clinical team BEFORE taking any over the counter or prescribed medications.
Diet
Any weight loss programs
Alcohol
Caffeine, including coffee, chocolate, and most teas
Herbal supplements
Exercise
Anything other than low impact walking
Too much sun
Hot tubs, tanning beds, and heating pads
Medications
Aspirin
Ibuprofen (Advil, Nuprin, Motrin)
Anaprox (Aleve)
Antihistamines
Avoid Social drugs (tobacco, vaping, marijuana, etc.)
STEP 1 - COMPLETE YOUR EGG DONOR APPLICATION/GETTING MATCHED
After you have reviewed and met the initial qualifications to become an egg donor, the next step is to complete your online Egg Donor Application and submit 10 recent color photos (please include headshots and full body shots), as well as 2-4 photos of you as an infant/child and teen. Please do not include photos with sunglasses on, with filters, nor pictures of your own children unless requested. Once your application has been reviewed and approved, AEM will activate your anonymous profile on our password protected website for prospective parents to view.
The process of matching can happen right away or can take months depending on what our prospective parents are searching for.

STEP 2 - PRELIMINARY BLOODWORK
After the match is made, a typical timeline to complete a donation is approximately to 2-3 months. Because time frame variables are determined by your menstrual cycle, flexibility is essential!
You will be instructed to call/email us and your assigned fertility clinic on day one (1) of your menses (period) to schedule an appointment for blood work and possibly an ultrasound to take place on day 2, 3 or 4 (protocol varies slightly by clinic). When you have a full, bright red flow before 5:00 p.m., it is considered day (1). Before the clinic can test your hormone levels, you will usually need to be hormone-free.
These tests will help determine your ovarian quality and reserve, which will be used to determine your eligibility as an egg donor. When the results of your day (3) testing are within normal limits, you will be instructed to schedule your next appointment with the prospective parent's fertility clinic for the remainder of your medical and mental health screenings.
STEP 3 – FULL MEDICAL/MENTAL HEALTH SCREENING
Your initial visit with the fertility clinic will entail a personal consultation, injection and medication instruction, blood work for communicable diseases, urine drug/nicotine analysis, physical, pap smear (if needed), as well as a vaginal ultrasound (if not performed on day 3). Anticipate spending approximately (2-3) hours for this visit (will vary by clinic).
Your mental health screening will include a one-hour in-person interview as well as a Personality Assessment Inventory (PAI) or Minnesota Multiphasic Personality Inventory (MMPI) test. There are no right or wrong answers; it is simply used to assess your personality traits.

STEP 4 - COMPLETING THE LEGAL PROCESS
You will enter into a legal contract between yourself and the Intended Parents prior to beginning any injectable medications. This document is often referred to as the "Oocyte Donation Agreement" and is separate from the agency contract that you sign with An Eggceptional Match. This document is extremely complex thus it is important that each party receives professional and appropriate legal counseling. The original copies of the contract will be signed and sent to the intended parent(s) attorney, the intended parent(s) attorney will then send a "legal clearance" letter to the IVF clinic.
STEP 5 – The retrieval
You will be IV sedated for the egg retrieval, so you will not feel any pain during the procedure. A tiny needle will be guided by ultrasound to remove an egg from each follicle. Donors usually describe feeling "uncomfortable" or having menstrual cramps for a day or two afterward. The procedure typically takes 15 to 30 minutes; however, you will remain in the clinic for two to three hours post-op to ensure you are well and ready to return home. You will need a companion to drive you after the procedure, and you will be given instructions from both our agency and the clinical team to ensure that you have the best experience possible!