Your Step-by-Step Guide: Working with an Egg Donor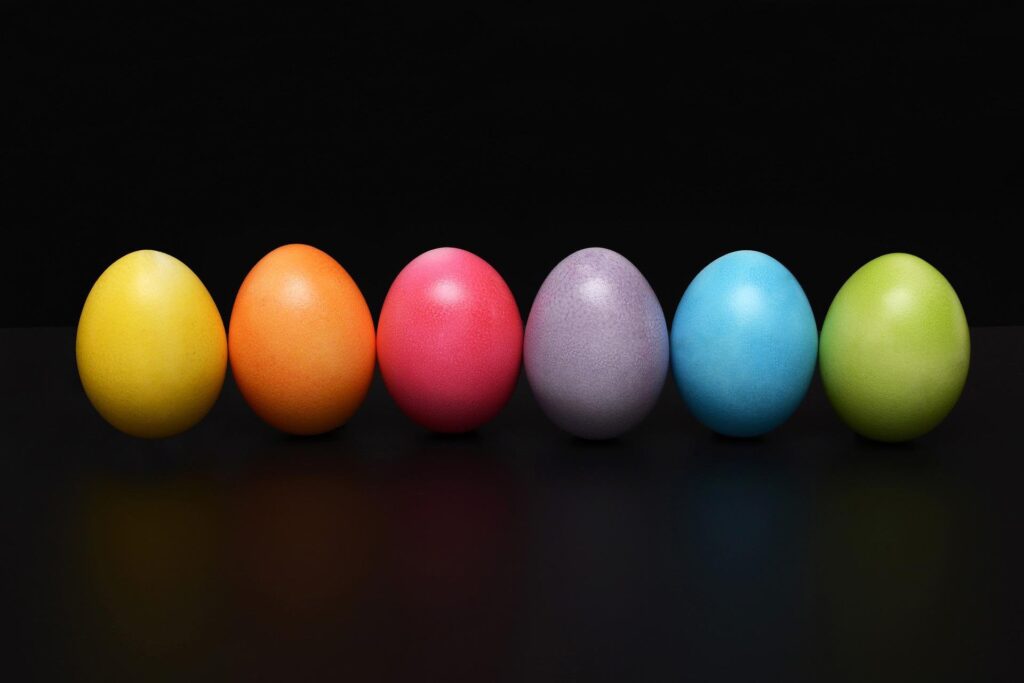 1. Finding Your Preferred Agency
Working with an agency can be intimidating because there seems to be one "on every corner" these days! We recommend meeting with several agencies to get a sense of their staff and processes. Some agencies provide a more hands-on experience, while others are less involved and personal. Because you will be working with the agency for an average of 4-6 months during your egg donation journey, verifying that your agency is a good personality fit with you prior to proceeding is vital to ensuring a smooth and as stress-free journey as possible.
2. Choosing your Eggceptional Donor Match
At An Eggceptional Match, our egg donation matching services are completely FREE. This involves a thorough search of our database, as well as eleven additional affiliate databases, based on your desired criteria. We created what we consider our "Affiliate Share Program" over a decade ago, allowing our clients (and our affiliate's clients) access to more donors in one single place. We discovered that this program alleviated a lot of stress from our clients' shoulders while allowing them to find their Eggceptional Match more quickly!
3. AEM Agreements/Funding Escrow
Once you have identified your Eggceptional donor match, we will need to execute the agency agreements as well as establish the escrow account to cover the cost of the egg donation journey. The documents provided will outline An Eggceptional Match's commitment to you and vice versa. We strive to be as transparent as possible in the fees associated with your journey; please feel free to review them here.
4. Donor's Medical Workup/Psych
Now that you have chosen a donor and committed to An Eggceptional Match, it is time for us to take over the reins. We will assist with communication between your clinical team, yourselves, as well as the donor. We will coordinate the donor's medical screening as well as travel for an out of state cycle. Coordinating travel means we manage each intricate detail from airfare, lodging, transportation, the allotted food per diem as well as making ourselves available for any after-hour issues that may arise during her travel. We will be in constant contact with your donor during her travel to ensure she is safe and supported.
We will also handle the scheduling of her mental health screening as required by the FDA. This screening will take place with a licensed social worker or psychologist experienced in third-party reproduction. They will complete a face-to-face interview as well as administer a personality assessment (MMPI or PAI) to confirm the donor is a viable candidate to proceed.
5. The Legal Proceedings
The results from the donor's workup/mental health screening generally take around 3 weeks. Once the results are received and reviewed, your donor will be deemed "medically cleared". With this, the donor will receive $500 of her outlined compensation. This notation also allows us to reach out to your referred attorney to begin their work on your "Oocyte Donation Agreement" AKA (ODA). This attorney must be experienced in the field of  third-party reproductive/family law as we want to ensure you are adequately represented for your egg donation journey. Your attorney will work through the agreement with you to ensure you understand the document you are entering into as well as place your specific wishes within the document. Your escrow will also include the cost of a separate attorney for your donor to ensure there is no conflict of interest. Upon completion of the agreement, all parties will sign in front of a notary and the attorney will provide your clinical team with a "Legal Clearance Letter".
6. Awaiting the Retrieval
Your clinical team will begin creating the cycle calendar after receiving the "Legal Clearance Letter". This calendar will give the donor approximately 2-3 weeks' notice, allowing them enough time to plan ahead, whether it's requesting time off work, arranging child/pet care, or fulfilling school tasks. Additionally, the calendar will indicate when the donor will cease using birth control, when her appointments (both baseline and monitoring appointments once medication has started) will be scheduled, and when the anticipated retrieval will take place. Knowing this timeframe allows you to prepare for the sperm deposit when indicated by the prescribing physician.
7. Embryo Creation
From here, your clinical team will manage fertilization and monitoring of the retrieved oocytes until they reach the blastocyst stage. To maximize your IVF success, your clinical team may also advise you on CCS or PGS testing.
Are you ready to begin your Eggceptional journey?